This week, we are celebrating all things Gemma.
(Yes, I realize it's already Wednesday and I am behind on life. Shhhh!)
I have already told you about
how I chose Gemma's name
. So often, when I tell people her name they will say, "Oh, that's different." Well I thought I would create a post to show those people, its not!
(Maybe in the future I will direct them to this blog post.)
A Parade of Gemmas
(In honor of my Gemma)
Gemma Ward
Australian Model
Alpha Coronae Borealis-Also Known by Traditional Name Gemma
A binary star in the constellation Corona Borealis. It is located about 75 light years from the Solar System.
Gemma Frisius
A
physician, mathematician, cartographer, a somewhat confused philosopher and instrument maker.
A Gemma
parent
In botany, a Gemma is a single cell, or mass of cells, or a modified bud of tissue
that detaches from the
and develops into a new individual.
Gemma Galgani
Italian Saint. Patronage includes students, pharmacists, tuberculosis patients, love, hope, and spinal injury.
Like I said, I am so not original.
Here's Catherine Bell with her daughter Gemma.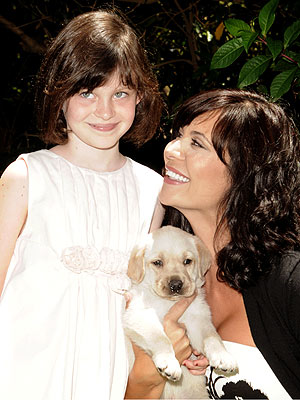 To be honest though...
there is only one Gemma for me.
She turns one in 2 days.